A Clean Home
Is A Happy Home
Home Cleaning Services In Poole
We provide reference checked and vetted cleaners in Poole.
We identity check ALL house cleaners, including a residence check
We interview ALL cleaners in their own home
We take up REFERENCES on ALL cleaners on your behalf
You meet and approve your cleaner before they start cleaning your house
Regular Domestic Cleaning Services In Poole
After talking with you on the telephone we will arrange to come out and meet you in your own home. This will give you the opportunity to meet us face to face, and allow us to give a more accurate estimate of how long it will take to clean your house.
We will also answer any questions you have about our cleaning service. If you then go ahead with us, we will look at your requirements and the days you want and allocate a cleaner for your house. Within a few days the cleaner will call you directly and come and meet you, again in your own home. This is your opportunity to make yourself at ease with your new cleaner. If for any reason you are not entirely comfortable with your new cleaner, we will happily send you someone else. You are in full control of the process, and we are on hand immediately should you have any questions.
Once you have agreed the final details with the cleaner, they will arrange a start date with you.
Hello my name is Bruce Main-Baillie and welcome to Cleanhome Bournemouth.
Over the past twenty years I have been involved in all aspects of sales and production management within high profile organisations. Building long-term trusting relationships by focusing on customer needs and solutions. At Cleanhome this is at the core of our business and we pride ourselves on delivering a professional yet friendly service that exceeds your expectations.
Having a large family myself I understand the pressures associated with daily life, but also identify the importance of personal and family time.
I am local to Bournemouth and happy to discuss with you a regular clean for your home allowing you to do other more rewarding things in life …
Call on 0800 772 3513
How much is a house cleaner in Poole?
Our typical hourly rate is £12.70. Call now or click below to see how Cleanhome Domestic Cleaners can clean your house.
We are not happy until you are! Your cleaner will usually tailor their services to fit exactly with your requirements, including spring cleaning (as part of a regular service) and ironing.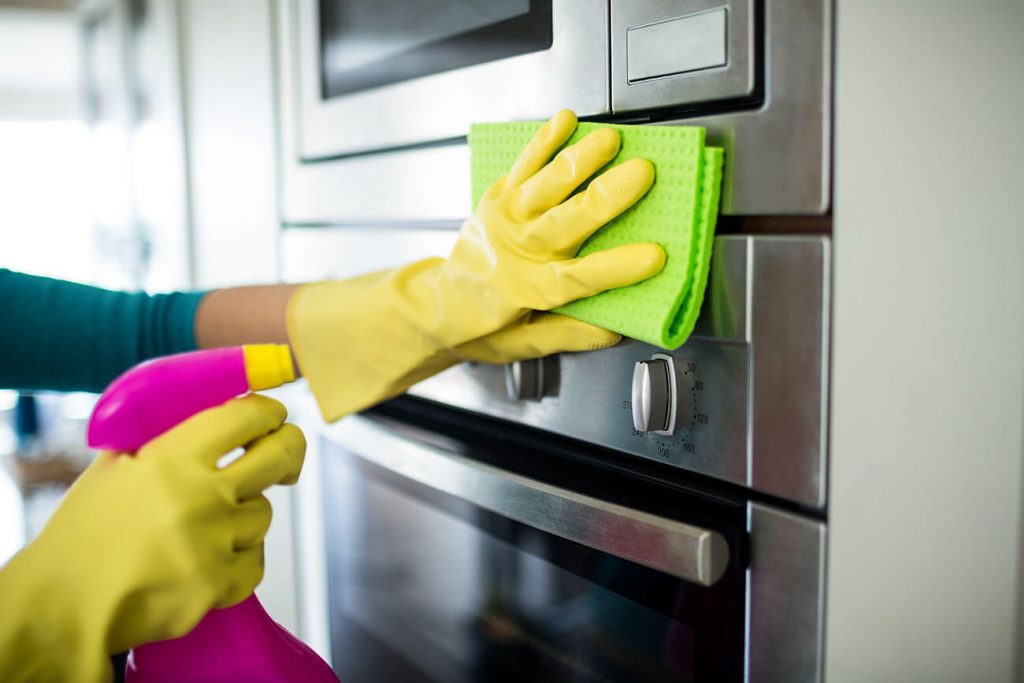 Canford Cliffs
Poole
Sandbanks
Branksome
Lilliput
Parkstone
Lytchett Matravers
Lytchett Minster
and surrounding areas
Contact Cleanhome Bournemouth/ Poole
"My cleaner Debbie is absolutely brilliant.  She takes an interest in her work (and also In me) and I could not wish for a better cleaner, or person, to come into my home. "
-Mrs M – Winchester
"My cleaner has been with me for over a month now and does a thorough clean each time she comes to my requirements. I would thoroughly recommend them."
-Mrs F – Southwater
"All in all, very happy with the service and feel much more comfortable about who we are letting into our home. Would definitely recommend to a friend."
-Mr R – Bournemouth Westbourne
"Bruce was very professional, direct and to the point and took the time to understand our needs. He introduced us to Ilona who is also very professional and takes a lot of care in her work. "
-Mr T – Bournemouth Westbourne
Frequently Asked Questions
Yes you cleaner will contact you and arrange to meet you first.
Yes bar holiday cover and sickness.
Yes we generally use the clients products and equipment . The reason for the is to avoid cross contamination between households.
BH9
BH10
BH12
BH13
BH14
BH15
BH16
BH17
Cleaning Tips